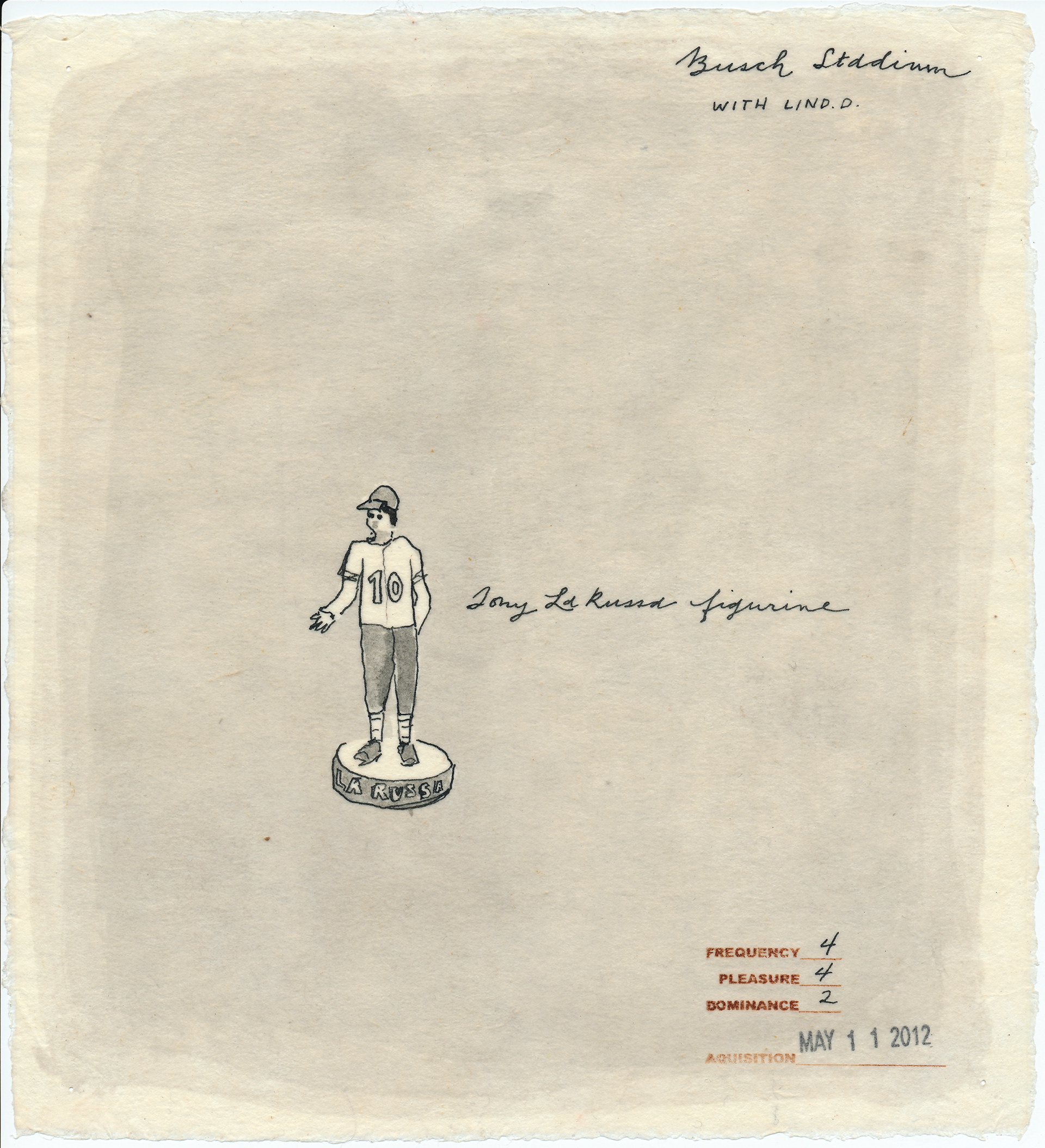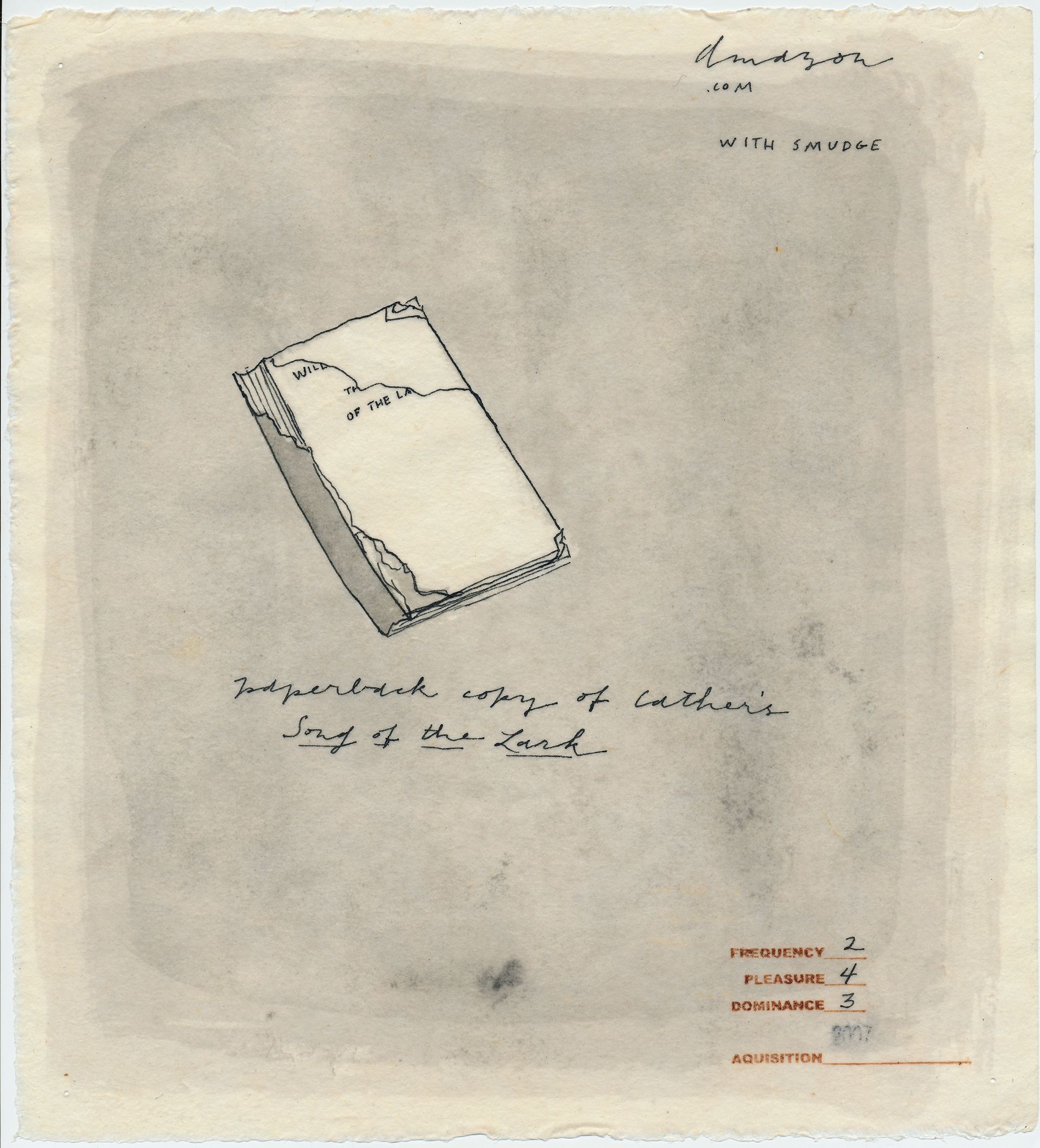 Reliquary
2014
67 drawings, each approximately 8.5 x 9.5″
india ink, gouache, starch, wax, rubber stamp
on surface-sized mulberry paper 
with wooden box

Memory drawings of precious objects, words, and phrases are paired with documentary notes and a scientific rating system inspired by the International Affective Picture System (University of Florida). Simultaneously quotidian, humorous, and foreboding, the collection of small drawings offers a playful portrait of the "artist-saint" through the belongings she holds sacred. Ritual and attachment are inherent in the process as well, with each piece of mulberry paper undergoing several phases of manipulation including starching, sizing, staining, and waxing. Reliquary was completed in residency at the Maitland Art and History Museuems, Maitland, Florida.